Frozen Halloween Costume Ideas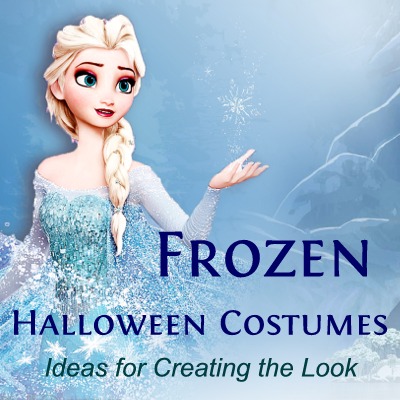 Some Great Frozen Halloween Costume Ideas:
The movie Frozen was able to win the hearts of millions of children and adults all over the world with great animation effects and excellent songs. It has quickly become one of the most loved Disney movies of all time. Halloween is just around the corner, and you may be looking for Frozen Halloween costumes. Frozen costumes have the potential to make your child's trick-or-treating a lot of fun as well as a great memory.
Elsa is the main character of the movie, and her blue gown and outfit featured in the song Let It Go is one great choice. Aside from becoming your child's favorite Halloween costume, little girls love wearing this princess outfit on a daily basis.
The dress includes a gorgeous white snowflake pattern, and has the ability to flow with the movements of the wearer. The costume also features a nice tiara to remind your little one that she is a princess in your eyes.
One really smart way to accessorize the outfit is with blue tights and shoes that sparkle. Note that wigs which look similar to Elsa's hair are available inexpensively online.
For other Frozen Halloween costume ideas, consider Anna, the sister of Elsa and Queen of Arendelle. She wore a beautiful dark blue outfit in the movie. Many versions of Anna's Halloween costume feature a lovely cape which can be removed.
And that cape may help keep your child warm in the chilly fall weather on Halloween night, eliminating the need to wear a bulky coat that your little princess will complain is ruining her outfit.
The third most popular character of the movie Frozen was Olaf, the funny yet likeable snowman. Exhibiting the true essence of friendship, his character was loved by children for his humorous ways and faithful nature.
Dressing up as Olaf is another of the many Frozen Halloween costume ideas. Olaf's costume consists of a white jumpsuit equipped with a hoodie. The costume goes well with a brown or white t-shirt. As far as shoes are concerned, the Olaf costume is best complimented by white slippers or white booties to keep with the snowman theme.
Remember to accessorize your Frozen fans with costume jewelry if you use either Anna's or Elsa's costume. If you have a copy of the Frozen movie around your house, and you probably do, it will be easy to match up some inexpensive play jewelry with the pieces worn by the sisters in the film.
 
You can complement Elsa's Halloween costume by including gloves, as she wore them during most parts of the movie. Gloves which accentuate Elsa's costume are available in two colors – white satin and light blue, both great for providing a marvelous final touch!
In case it is Anna's costume you end up choosing, include earmuffs and a hat. This perfectly and faithfully replicates her look exactly in the movie. Anna also frequently warm mittens and boots.
If you are having a hard time creating your own Frozen Halloween costumes, the movie was so popular that there are excellent ready to go costumes and outfits available online.
Click here for a wide array of Frozen Halloween costume ideas.
Thank You for Sharing!